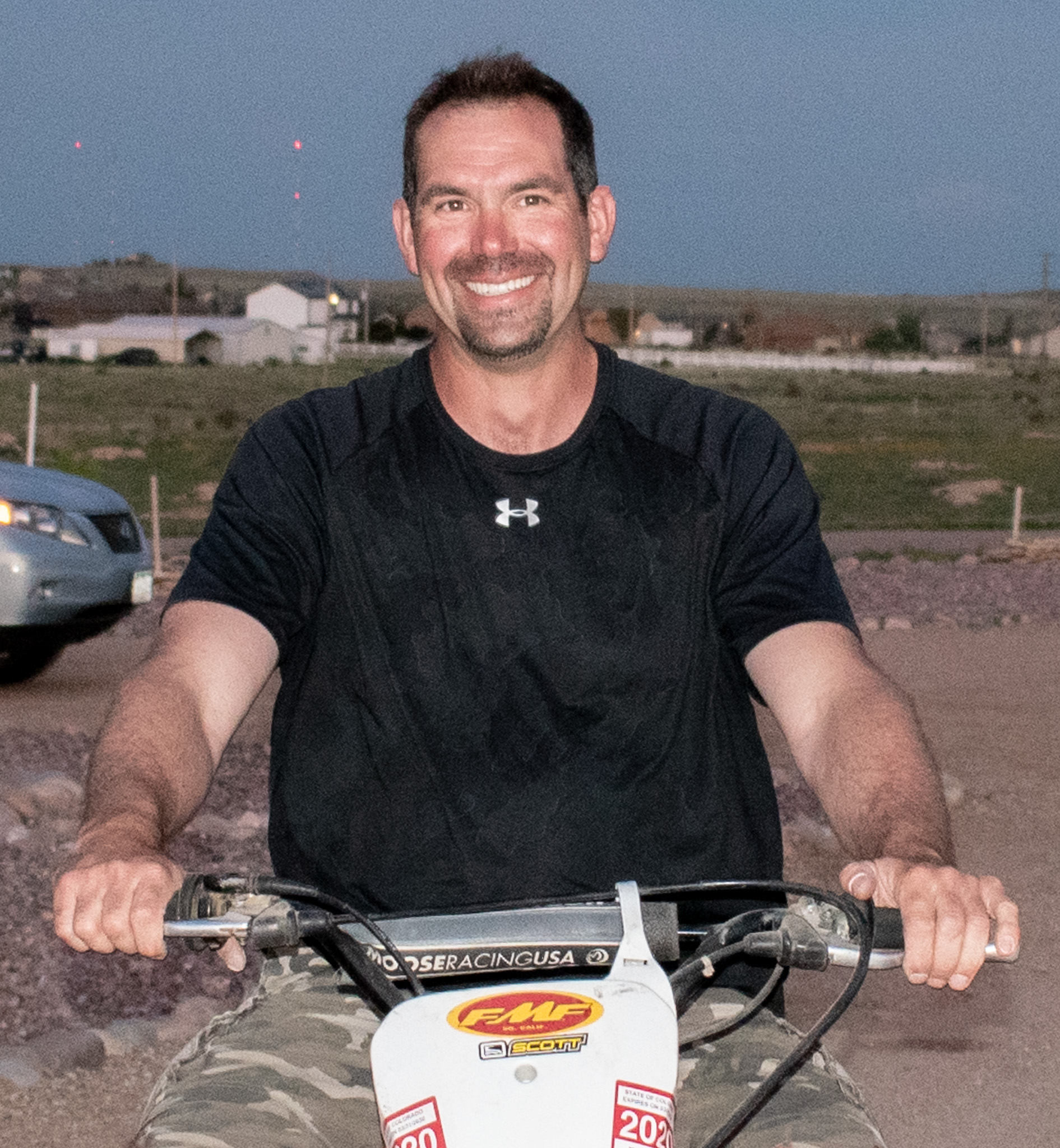 I was born and raised in Butte MT. At the age of five, I started riding passenger on my dad's dual sport, and by the age of six, I was riding solo on a Honda Z50. I continued to ride throughout my childhood on various dirt bikes. During the Winter, I rode snowmobiles and ATVs for hunting and plowing snow. Upon graduating high school, I pursued my passion of motorsports by attending, The Motorcycle Mechanics Institute in Phoenix AZ, where I was factory trained and certified to work on Honda, Yamaha and Seadoo. Completing my certification, I began working as a technician at Bear Tooth Kawasaki working primarily on Kawasaki powersports. I moved on to work at Redline Sports working on Honda, Polaris, Bombardier, and KTM Powersports, and for the last eight years, I worked at Benny's Power Toys as a general power sports technician. I continue to work independently out of my shop as a general power sports technician.
I was president of the Mining City Trail Riders for nine years. As president, I completed training safety for ATVs and snowmobiles. I actively worked with the Forest Service and the Bureau of Land Management on maintaining and repairing trails using ATVs, snowmobiles and heavy equipment. I have assisted with planning and organizing work groups with the MTVRA, Friends of Pipestone and the AmeriCorps for various trail systems throughout Montana. I was responsible for leading and ensuring the safety of monthly group ATV rides of club members.
I began working with The Peak in 2013 as an ATV instructor, guide and mechanical support. During my time at The Peak, I have assisted in teaching the basic functions and maintenance of an ATV, snowmobile, and UTV; as well as the necessary techniques required for the safe operation of the machine.
In my personal time, I continue to ride dirt bikes, dual sport bikes, ATVs, UTVs and snowmobiles. I have competed in various motocross, cross county, enduro and hill climbing motorcycle events. I enjoy teaching others the basic skills and functions needed to successfully and safely ride powersports machines. My favorite part of teaching is instilling my passion for motorsports to others. When I am not doing powersports, I enjoy spending time with family and driving fast cars.
Back to