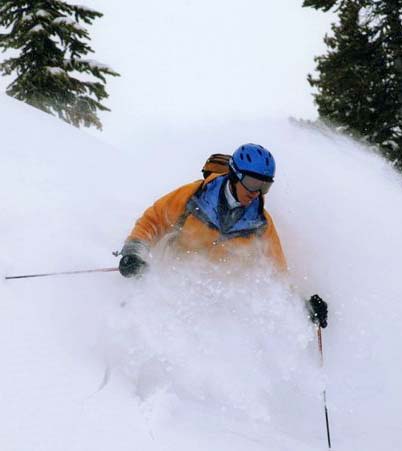 Gord Irwin acquired over 40 years of experience in the mountains and remote wilderness areas.  Starting with an academic background in physical geography, geomorphology and geology, his career with Parks Canada as a Park Warden focussed on the interrelation of designing visitor safety and risk management programs as they related to climbing, ski mountaineering, search & rescue and the challenges related to each of these risk potential situations.  Much of this time he was based in Banff as a leader, then manager of Canada's elite mountain rescue service within Parks Canada.  As the rescue program manager, he attended and presented at many different conferences related to rescue, including Mountain Rescue Association (MRA), ITRS & Wilderness Medical Society.
He has several decades of training and experience using helicopters in mountain environments, both for normal operations and high-altitude rescue applications.  At retirement he was a senior examiner for certifying mountain rescue pilots.  He is author of the Technical Rescue Manual for Parks Canada, and oversaw the development of the Helicopter Rescue Manual as well as the Explosives Use Manual for avalanche control work.
In addition to countless alpine rescues in the mountain National Parks of Canada, Gord has led rescues, mountaineering & rescue courses, and accident investigation teams in all regions of Canada, including the St. Elias range in the Yukon, the Torngat Mountains of Labrador, and the High Arctic islands in Nunavut.  As part of international mutual aid agreements this work has extended into areas of the United States (Glacier NP, Montana). To conduct these operations successfully combines technical skills with academic skills related to mountain geology and geography, climate and mountain weather.
As a mountaineer and internationally certified mountain guide, he has been on numerous climbing and ski mountaineering expeditions throughout North and South America, as well as Europe and New Zealand.  He has led a variety of successful expeditions including Mt. Logan, and self-supported, multi-week ski traverses of Baffin Island and northern Ellesmere Island.
Since 2007 he has been developing specialized mountain training programs for military special forces units. This has included preparation and delivery of theoretical and practical applications of mountain geology, glacial geomorphology, physical geography, climate and weather to complex terrain recognition and utilization as it relates to small team tactics (TTP's).  Combining complex terrain recognition and interpretation skills with mountaineering, ski mountaineering, avalanche safety, small team self-rescue, tactical rescue, and winter/altitude tactical operations has enabled these units to become more effective across a broader range of mountainous/complex terrain. This training has been carried out for CANSOFCOM, and military units of the USA (PJ's, CAG, NSW), Britain (SAS) and Australia (SAS).
Gord has worked with Basecamp Innovations (BI) to test and develop techniques leading to the current configuration/utilisation of Dual Capability Two Tensioned Ropes rescue systems (DCTTRS). He was an integral part of the testing program that was funded by a federal initiative to modernize and streamline high angle rescue programs.  In addition to instructing high angle rescue for 30 years with Parks Canada, he has instructed for BI the past 10 years.
Also, in conjunction with Basecamp Innovations, as well as CTOMS, Gord is a recognized instructor for micro-rope systems, in particular the TRACE system which uses 6mm Technora rope and TRACE QA and QD devices to create a unique lightweight tactical rope access system.
Certifications and Training:
Manager (retired), Parks Canada Warden Service: Mountain Safety Programs
IFMGA Internationally Certified Mountain Guide
Canadian Avalanche Assoc. level 2, Professional Member
CAA Industry Training Program Course Instructor
Advanced Adventure Medic -Advanced Wilderness First-Aid
Back to