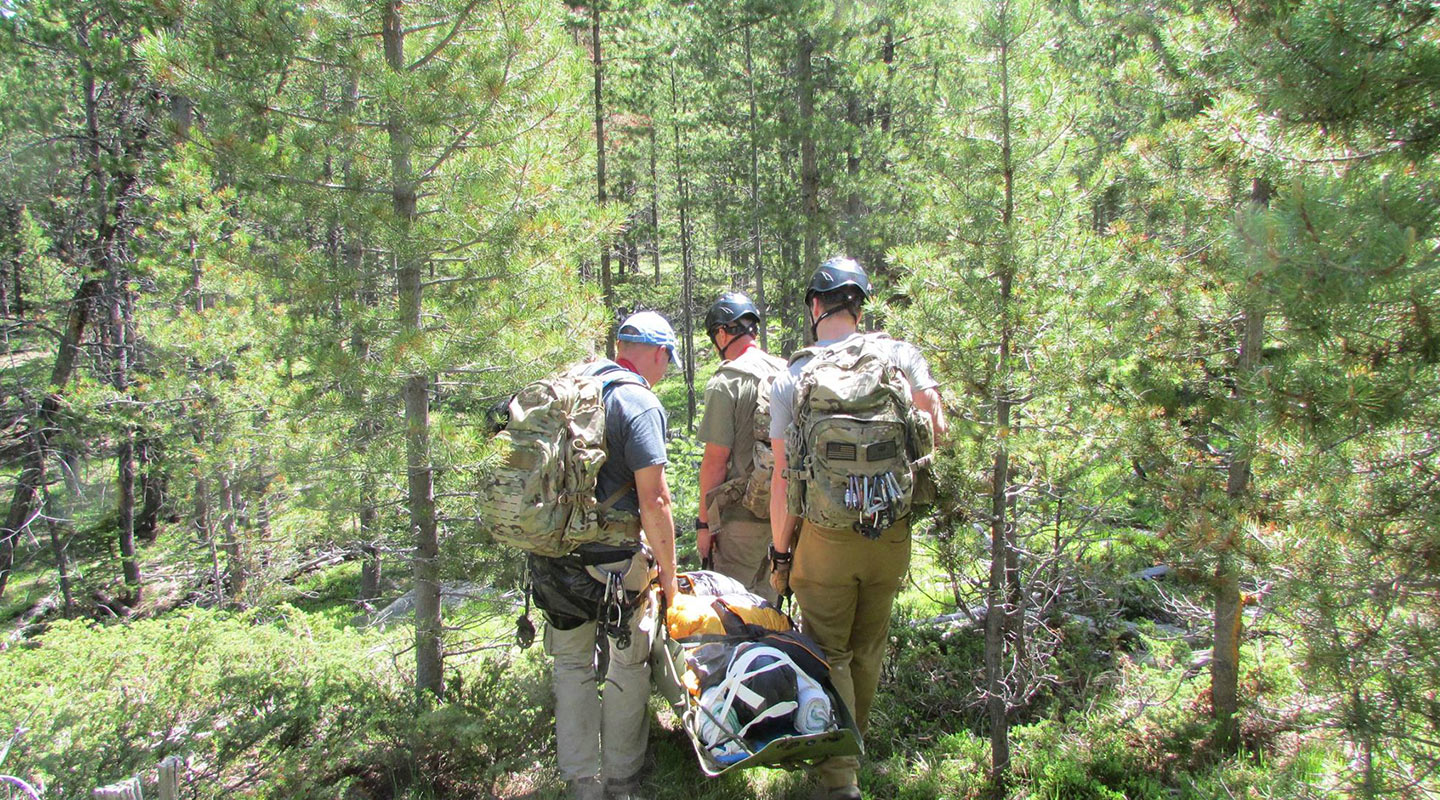 Course Synopsis
The Peak's 2-day Wilderness and Remote First-Aid course focuses on assessment, treatment, and evacuation of casualties.
Course Objectives
The OSHA standard at 29 CFR 1910.151(b) states:
"In the absence of an infirmary, clinic, or hospital in near proximity to the workplace which is used for the treatment of all injured employees, a person or persons shall be adequately trained to render first aid…"
We developed this course to meet that standard for wilderness professionals, backcountry enthusiasts, and the recreational public will also benefit from this course by learning the basic scientific foundations of injury mechanisms as well as the identification, treatment, prevention, and evacuation guidelines for common wilderness injuries/ incidents.
Course Design
This course is a combination of lecture and skills-based training. It focuses on minor trauma, selected environmental topics, and medical emergencies in a wilderness setting. The course curriculum adheres to the guidelines and standards of the American Red Cross.
Equipment Provided By The Peak
All textbooks and laboratory supplies.
Certifications
Participants will earn a Wilderness and Remote First Aid certificate from American Red Cross.
CONTACT THE PEAK FOR MORE INFO