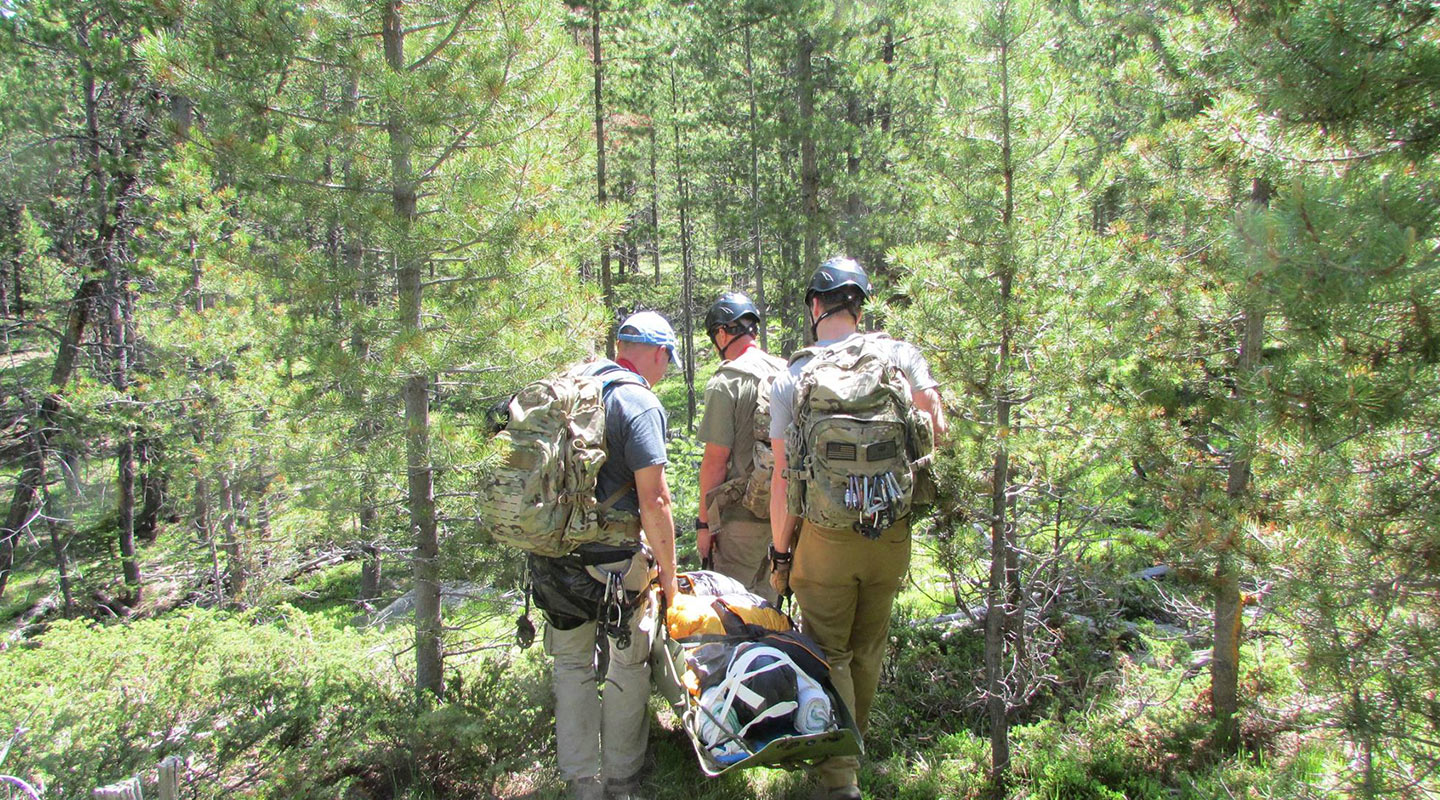 Wilderness First Aid (2 day)
The Peak's 2-day Wilderness and Remote First-Aid course focuses on assessment, treatment, and evacuation of casualties from a remote/wilderness environment.
The OSHA standard at 29 CFR 1910.151(b) states:
"In the absence of an infirmary, clinic, or hospital in near proximity to the workplace which is used for the treatment of all injured employees, a person or persons shall be adequately trained to render first aid . . .
We developed this course to meet that standard for wilderness professionals but we feel that anyone that works or plays in the outdoors would benefit from this course.  Increase your confidence by learning how to identify, treat, prevent, and evacuate victims of the most common wilderness injuries/ accidents.  Successful participants will receive certification from the American Red Cross or the Emergency Care Safety Institute (ECSI).  The course meets (and exceeds) all standards and requirements as identified by OSHA's guidelines for Remote First Aid.
Wilderness First Aid (5 day)
Our WAFA course provides you the skills to respond to emergencies in areas that do not have immediate access to emergency medical services (EMS).  We concentrate on wilderness and remote areas but the principles also apply to disaster response scenarios such as earthquakes, hurricanes, or even a zombie apocalypse.  This course is an advanced version of our Wilderness and Remote First Aid course.  By adding the additional three days, we are able to expand on the subject material and the students are able to demonstrate those skills in a very skills lab intensive experience. The course, as with all Peak courses, can be tailored to your needs and given at the location of your choice.  Students may receive American Red Cross or Emergency Care and Safety Institute certifications.
CONTACT THE PEAK FOR MORE INFO