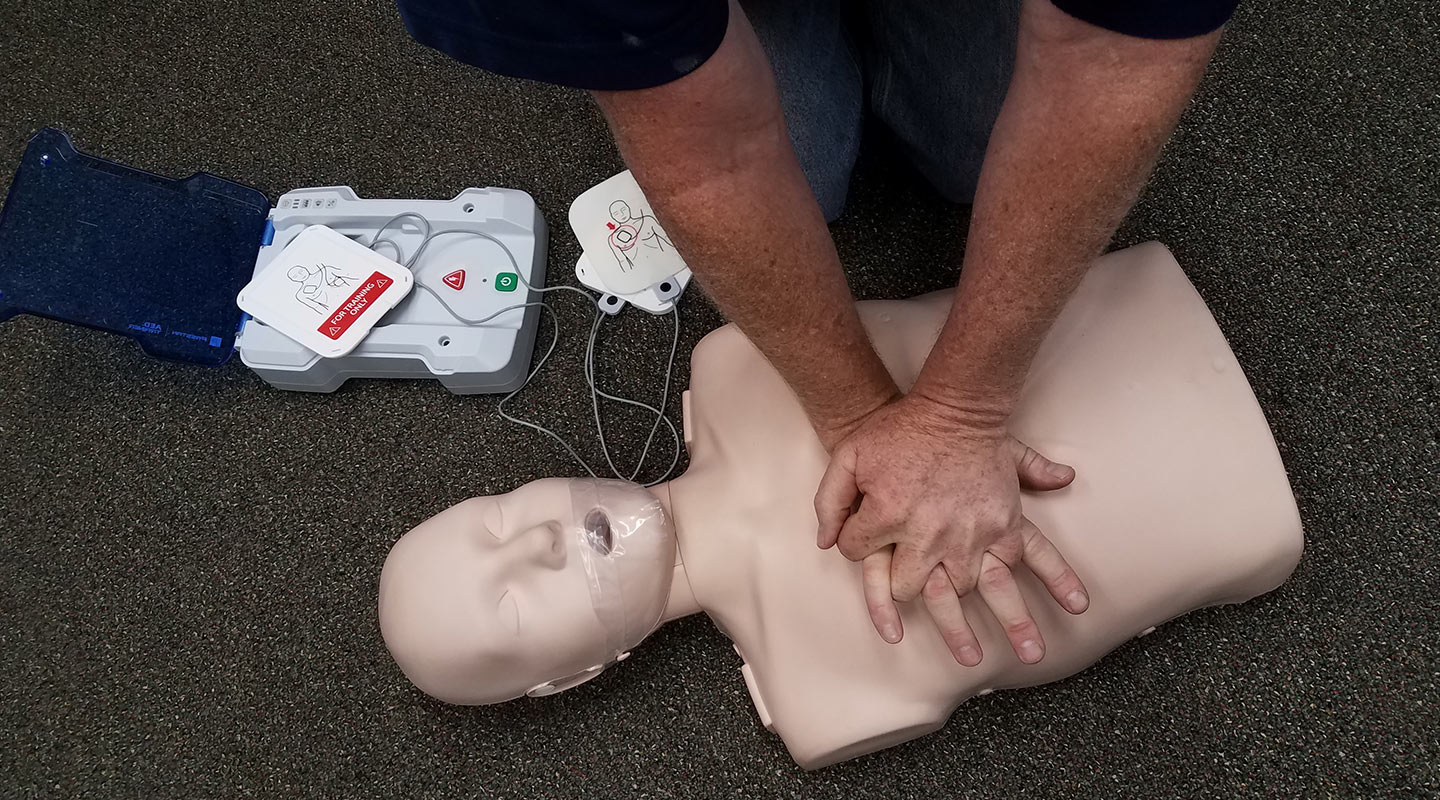 Course Description
If it were one of your friends or family members that needed CPR, would you really want to do "hands only" CPR?  Increase your chances of saving a life by learning how to perform CPR.
Adult, Child, or Infant, we can tailor the course to include all or one.  We will also teach you how to use one of the best tools for saving lives, the Automatic External Defibrillator (AED). Successful participants will receive certification from the American Red Cross or the Emergency Care Safety Institute (ECSI)
Basic First Aid course focusing on assessment, treatment, and stabilization of casualties prior to the arrival of Emergency Medical Services
The course meets (and exceeds) all standards and requirements as identified by OSHA's guidelines for First Aid.
CONTACT THE PEAK FOR MORE INFO