Orphan Boy Mine Training Site in Butte, Montana
Butte, Montana was established in 1864 as a mining camp in the northern Rocky Mountains on the Continental Divide. Butte experienced rapid development in the late-nineteenth century and was Montana's first major industrial city. In its heyday between the late-nineteenth and early-twentieth centuries, it was one of the largest copper boomtowns in the American West, and at one time, had over 100 mines.
In 1900, Montana Tech opened its doors as the Montana State School of Mines.
The Orphan Boy and Orphan Girl Mine are located approximately 700 feet (ft.) apart. The Orphan Girl Mine is part of the World Museum of Mining located on the Montana Technological University campus. The Orphan Boy mine was 804 ft. deep and Orphan Girl was 3200 ft. deep. Underground they are connected on various levels and all levels below the 100 ft. level is currently flooded. There is a gate that separates the Orphan Boy and Orphan Girl mine because the Orphan Girl is used for public tours, so this side of the mine shaft is not available for training. The Orphan Boy mine is not an active mine. It is a training center for students and therefore is not subject to MSHA requirements.
The mine offers a sub-terranean environment for training opportunities which include confined space, collapsed structure and tactical training events, a climate-controlled building for briefings, and areas for equipment storage during training. SIM rounds will be permitted within the mine for tactical operations. There are two exits for executing a rescue operation: out the mine entrance or using the vertical shaft (100 feet below ground,) which connects to a 45-degree shaft with a ladder.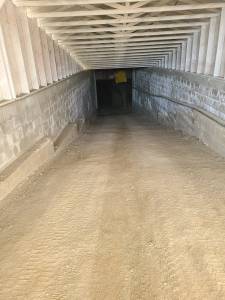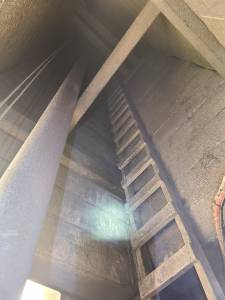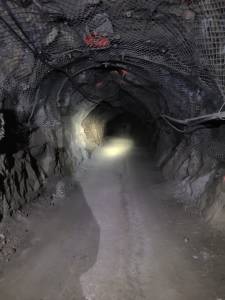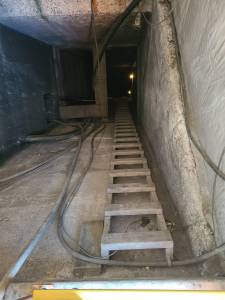 For a full article on the Orphan Boy mine, click this link and click on download to view:
https://digitalcommons.mtech.edu/do/search/?q=author_lname%3A%22Knudsen%22%20author_fname%3A%22Pete%22&start=0&context=2791376&facet=