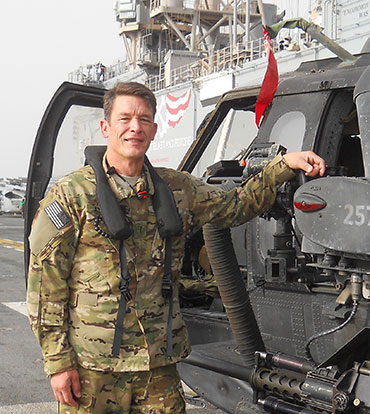 Wade has 24 years of active duty military service with the Army and was a lead planner in the most elite aviation unit in the Army. Wade has a BS degree in professional aeronautics from Embry Riddle University and an AA degree in Criminal Justice. He is an FAA Certified Flight Instructor for fixed and rotary wing and an FAA Certified Flight Instructor Instrument on both fixed and rotary wing.
Wade is a highly qualified, resourceful professional with proven success at building cross-functional, cohesive teams, developing and executing strategic and tactical plans and providing input to maximize operations and devising and implementing new and innovative training programs.
Wade is currently an FAA certified Part 135 pilot, responsible for the safe transport of medical crew and patients to appropriate treatment facilities. A strong communicator and adept at developing and leveraging relationships, he is directly responsible for teaching close air support and mission planning courses for The Peak Inc.
Back to